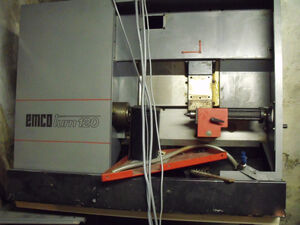 Information for retrofitting Emco CNC machines to modern controls
Edit
All Emco machines are welcome!
Most of our info so far is on EmcoTurn 120/220/Compact 6 lathes -- If you have any info about other machines, please add it!
also check out the Turn120 Yahoo Groupfor more info on the 120 family as well as other machines.
Please sign up and contribute any info you can!
Machines Covered:
Edit
EmcoTurn 120 / 220 / Compact 6
Feel free to add other machines to this list!